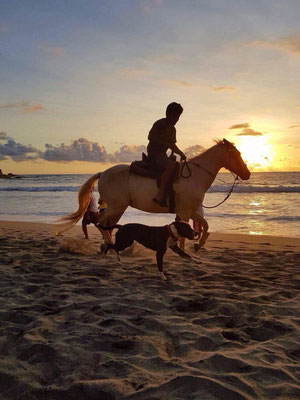 Bonobo Hostal is way more than  hanging out at the Pool or at our Rooftop Bar. It´s about having the best time of your life and get to know the secret corners of puerto escondido.
We want to help you to create this unforgettable memories and take you to secret beaches or surf spots.
We gonna show you the best parties, the best sunsets, the best spots and people.
It´s all included in your price at bonobo surf house  > book now
We also work together with vida ecotours and other Tour Providers, that offer adventures like horse riding at the beach or next to the river, dolphin watching, boat tours, turtle and bird watching. The opportunities are endless. 
Did you see the magic of bioluminescence already? Don´t miss that! The best moment to do this tour is when there is no moon. Swimming in stars is unforgettable!
We have severals lagoons here at the beautiful oaxacan´s coast to do this.
Puerto Escondido is a pandora box, magic is inside!