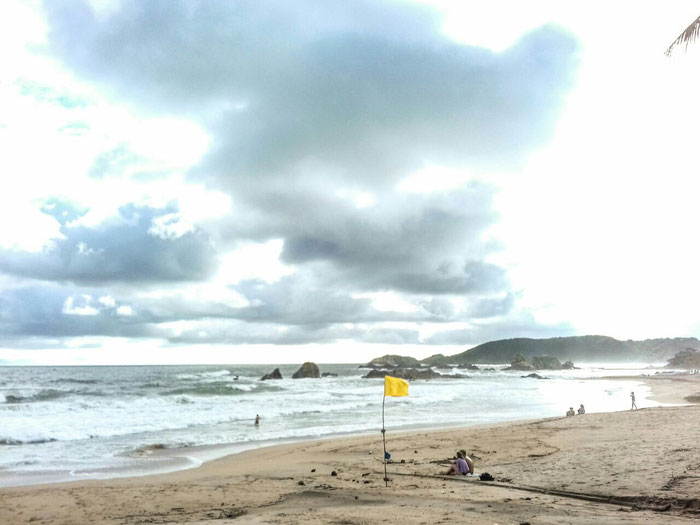 This is for everyone that feels just a little interested on how to get to Mazunte, one of the hippiest, grittiest towns in the Mexican Pacifico directly, from Bonobo's Surf House.
Mazunte offers a really cool put together of a scene, for the most far gone of travelers that wish to experience and visit a place just a little more exotic and free spirited.
This map shows you how to get directly from the Hostel and to which bus stations and stops along the way, you need to go.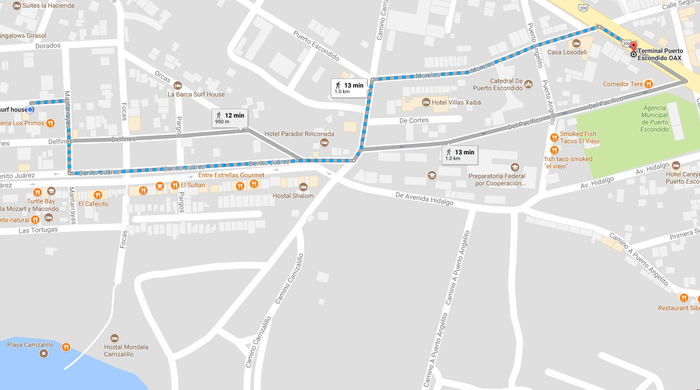 In the station you need to take any route going towards Huatulco. Or simply take Huatulco which leaves from the station pretty much every hour. The map below shows you exactly how to get there just in case you have not been there before.
Once in the bus, the best and easiest to do is to hop p off in San Antonio, this is just before Pochutla, another town along the road.
In San Antonio, simply cross the road and you will be picked by many of those funky colectivos that will charge you 10 pesos. (The easiest way to get by), you will also find taxis that can charge up to $150.
In the following map you can see the location of Mazunte leaving from Puerto Escondido and the distance between the two.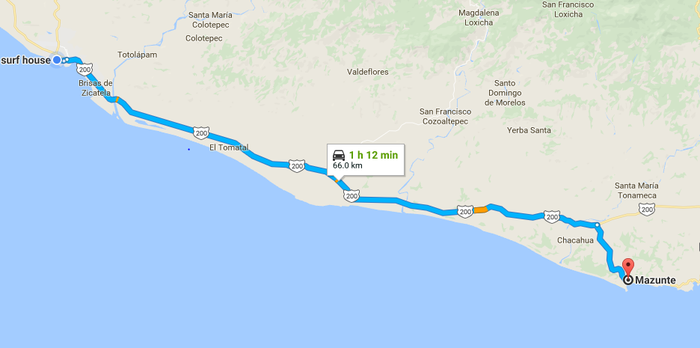 Mazunte offers a large variety of Italian, fresh seafood, Mexican and local traditional spots with very cheap and tasty meals.
Other cool places to check once you get to Mazunte are San Agustinillo and Zipolite these are really worth a visit and very close from each other.  In this other map you can see where this three beautiful spots are located.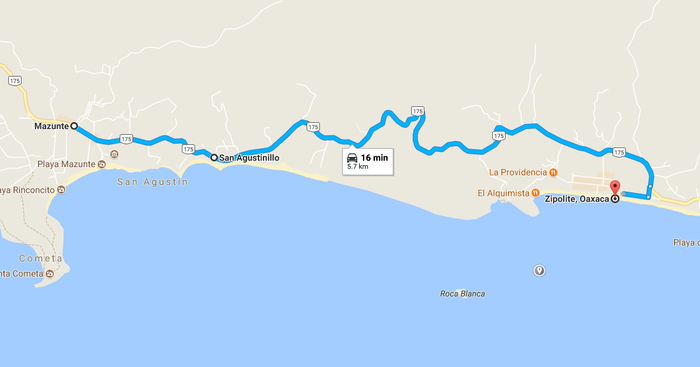 At Bonobo's Surf House we really like to encourage our guests and travelers to visit all of these beautiful beach towns and places filled with magic. This is truly one of our favorites and Oaxaca is full of them. Enjoy your visit!