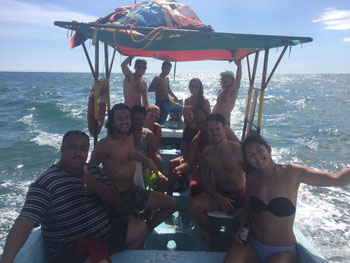 Yesterday we said goodbye to a lot of longer term guests.  People that booked 1-2 nights and ended up staying 2 weeks. So ,it has been super busy, fully booked every night, and never a dull moment.  Between the Sarcastic Kiwis, Sh*t Talking Aussies, Some Melo-dramatic Yanks, not to mention all of our other incredible guests from other countries, the past few weeks have been non stop.
Backpacking life is AMAZING, but it is not for everyone..  Whilst you meet new people every day, not everyone is going to click. So we wanted to take a little time out, just to do a little appreciation post to our guests.  Because without you, Bonobo would not exist. And it is you guys that determine what kind of hostel we are, which is the BEST of course ;p.You guys make Puerto as special as it is.  Keep the Good Vibes coming.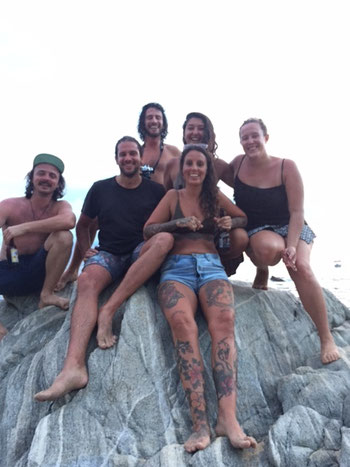 It's rare in life or travelling that you meet not 1, but a whole group of people who automatically feel like family, and at the same time.  All different personalities thrown together, and somehow making it work.  We feel very fortunate that the past 2 weeks have really brought out the best in this place.  We had the BEST crew, fully booked every night, and even people moving from other Hostels to stay with us. It is a beautiful thing for people from all over the world to come together and form such a tight bond. Unforgettable experiences and memories that last for life. This is what Bonobo is all about.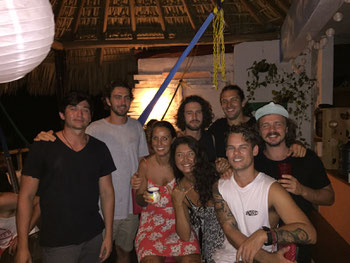 It started with a simple boat trip, some beers & a lot of laughs, and fast forward 10 days later, with family dinners, beach days, nights out and endless laughs in between, it ended with a drunken night in our rooftop bar (well some of us it ended up at BAR FLY at around 4am). The thing about this place is that it feels like home.  We (staff), are not just here to work behind a front desk, we genuinely enjoy showing our guests around, taking them on nights out, recommending day trips, tours, restaurants etc.
So once again THANK YOU to all the guests we have.  Wether you come to Puerto for some R&R, Poolside Beers, Rooftop Cocktails, or a night out on the town, we will be sure to make your stay here very memorable. We hope to see you all again Soon.  LOTS OF LOVE. The Bonobo Team xoxo