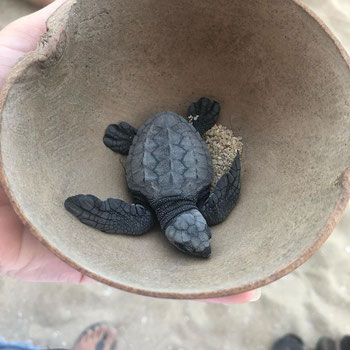 Just a 5 minute (cab) drive or 30 minutes walk from Bonobo Surf House there is a beautiful beach called Playa Bacocho. 

At this beach you'll find a local organization called Vive Mar. For a donation of 100 pesos (Juli 2018) you can release a baby sea turtle into their wildlife. Before the release a guide will tell you about the work they do to protect and save the sea turtles. 

The release starts between 5 and 5:30 PM so if you stick around for a little while afterwards you can also see an amazing sunset.